Associates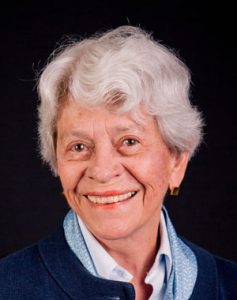 Judy's accomplished career includes positions such as mayor, school board president, small business owner, consultant, community volunteer and activist, and mother of six children. She began her career as a speech pathologist in Livonia, Michigan. Her next twenty years were deeply involved with raising a family and volunteering in her local community. Her passion for education led to PTA work, then President of the East Grand Rapids School Board, then Trustee of Olivet College. Judy currently sits on the advisory board of the School of Education at the University of Michigan.
Judy's dedication to community and philanthropy led her to create a for profit business that assisted area businesses in establishing corporate giving programs, focusing on the goals and values of the company. She attuned the Grand Rapids business community to the nonprofit sector. She championed the positive aspects of corporate giving.
Judy received her Bachelor's Degree from the University of Michigan and has been the recipient of countless awards for leadership and service. Judy's can-do attitude benefits all of Pondera's clients, along with her skills in business development, program development, strategic planning, and training.
Judy and her husband David have their primary home in Grand Rapids, Michigan, and spend time in Delray Beach, Florida and Harbor Springs, Michigan. They enjoy spending time traveling in the US as well as abroad. Exercise is on every day's agenda.
Office: 616.956.3410 | Cell: 616.745.1832
E-mail: jfrey@ponderaadvisors.com